Latest News
New Sermon Series!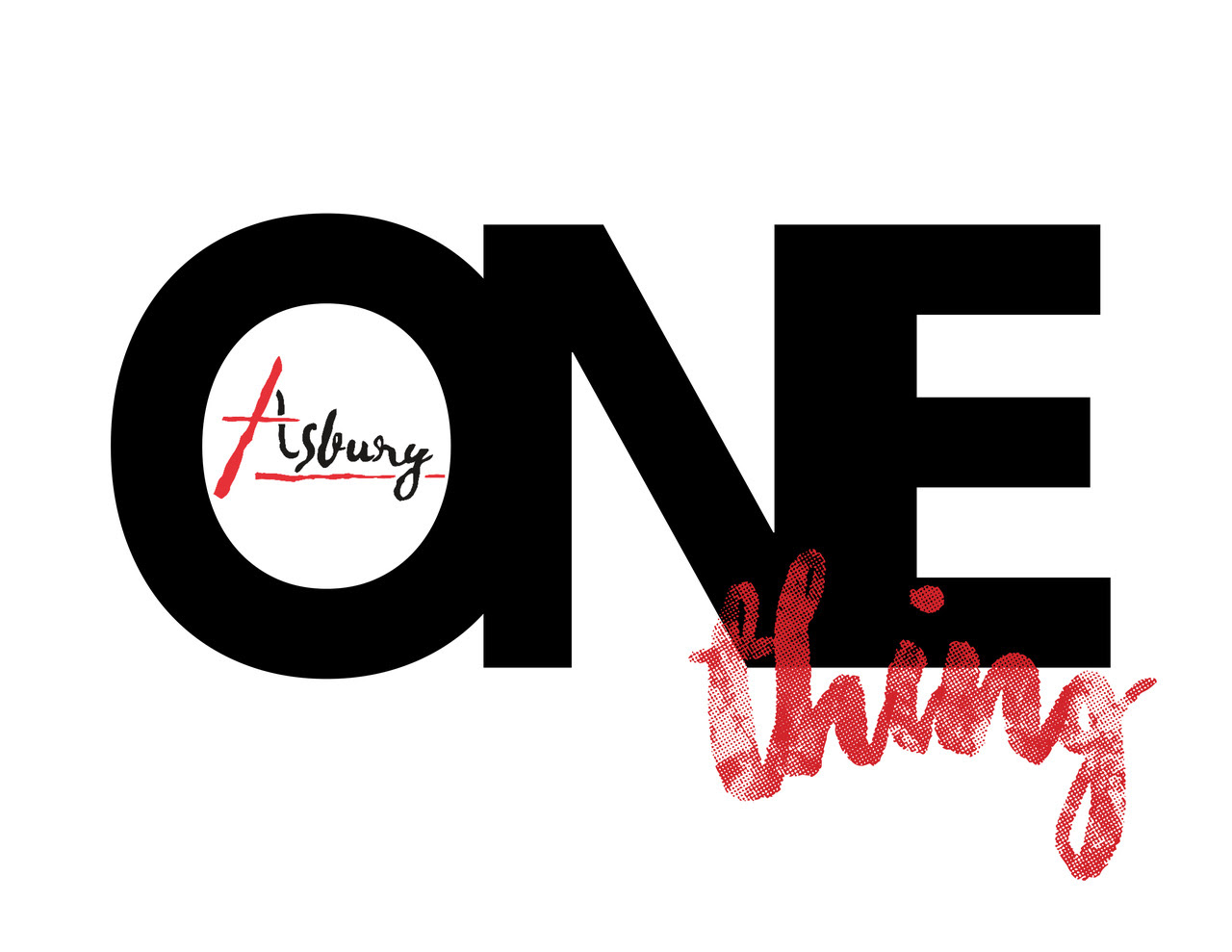 SOUND TEAM  We're looking for people who can volunteer to be
part of the Sound Team rotation for the 8:20 am service.  If you're
interested in helping, please call Kelly at 601-543-4430 or contact
her through email at kelly@asburypetal.com.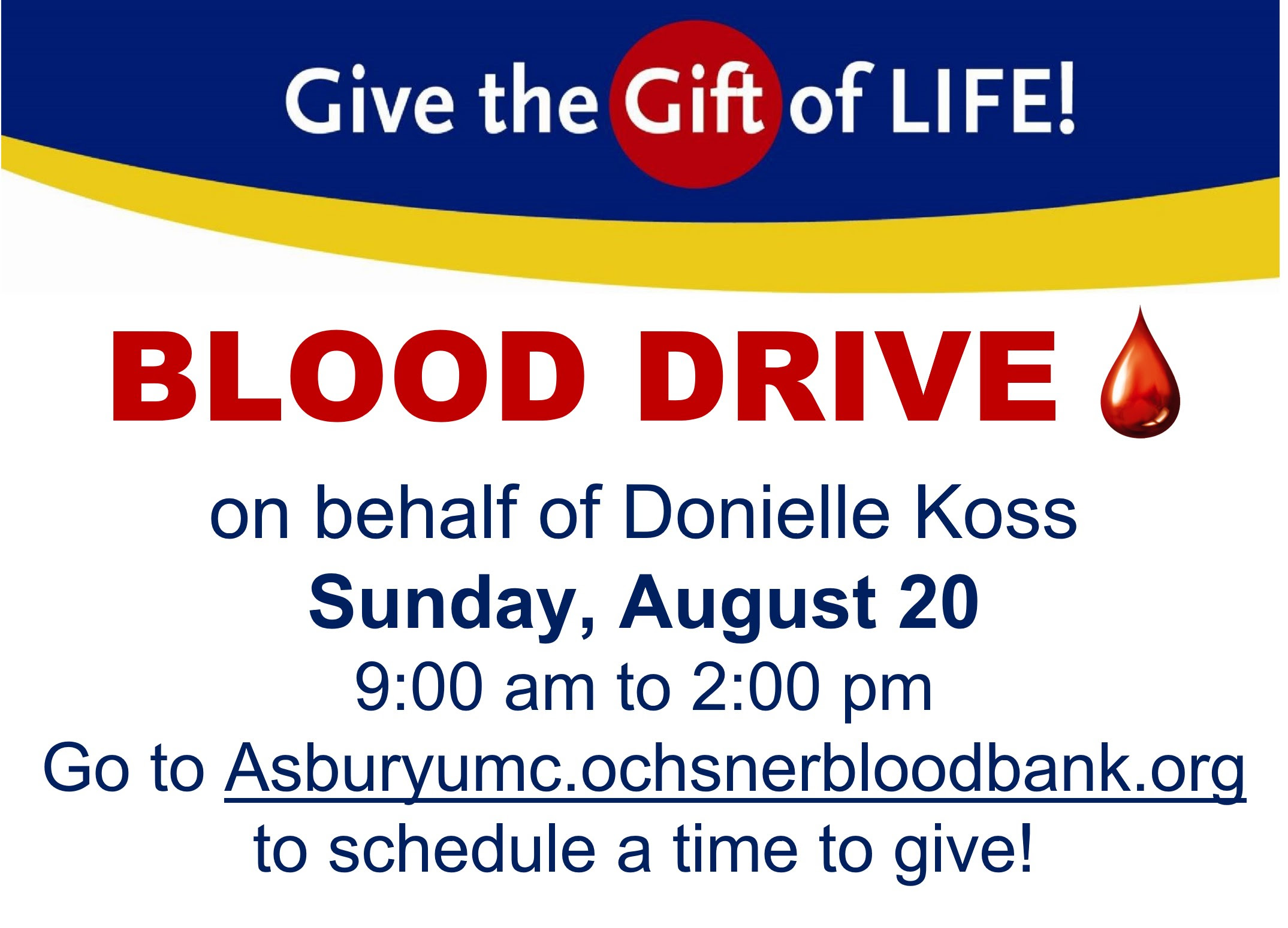 Click here:
Asburyumc.ochsnerbloodbank.org
PARENTS OF INFANTS AND TODDLERS:  Please label all diaper bags, bottles, etc., for your child in the nursery.  If necessary, labels will be available at the church as well.
 DON'T FORGET  We are still collecting cans for Brandi's Hope! A recycling box  can be found in the Youth Building, next to the Coke machine.
MARK YOUR CALENDAR!  Taylor will have more details soon.
MEETINGS THIS WEEK   The Board of Trustees will meet at 12noon this Sunday, August 20th, in the Fellowship Hall.
DAILY SCRIPTURE READING
Sunday — Luke 9:61-62
Monday — Deuteronomy 7:6-14
Tuesday — Exodus 16:1-21
Wednesday — Romans 8:31-39
Thursday — 2 Corinthians 5:16-21
Friday — Colossians 1:1-14
Saturday — Revelation 19:1-10
See this Sunday's bulletin for more information on upcoming events at our church.  You may also view the bulletin online at www.asburypetal.com.
SUNDAY, AUGUST 20th
8:20 am          WORSHIP SERVICE (Youth Building)
9:00 am          BLOOD DRIVE for Donielle Koss  (until 2 pm)
9:30 am          PTY / Youth Sunday School
9:30 am          Children's Missional Communities
9:30 am          Adult Missional Communities
10:40 am          WORSHIP SERVICE (Sanctuary)
10:40 am          Children's Church—Kid's Way His Way
12:00 pm          Board of Trustees Meeting
7:30 pm          College & Young Adult Missional Community
WEDNESDAY, AUGUST 23rd
5:15 pm           Family Dinner
6:00 pm          Youth Worship
6:00 pm          Children's Activities
6:00 pm          Adult Missional Communities
FRIDAY, AUGUST 25th
5:00 pm          Feed the Band @ PHS